The threat of security knowledge gaps (conference slides)
Slides from my recent conference talk on the threat of security knowledge gaps.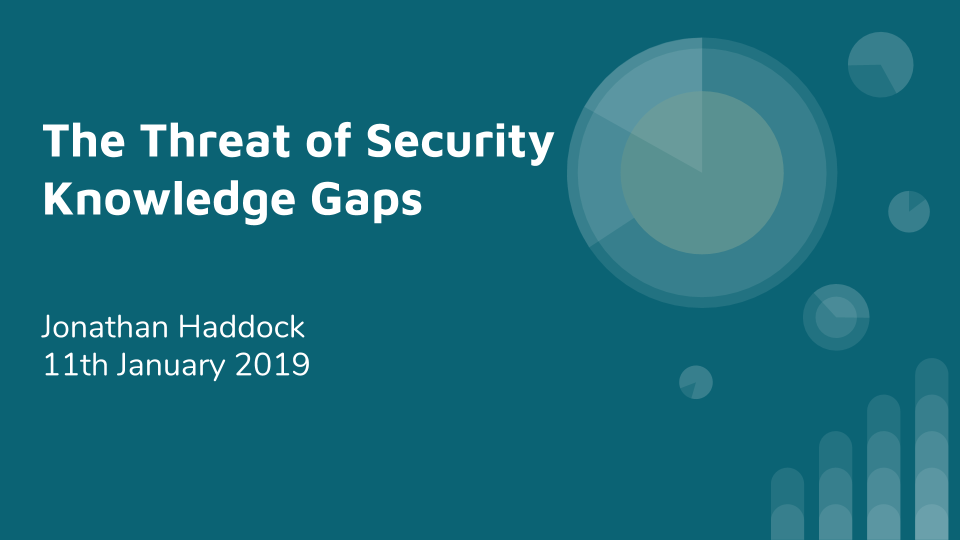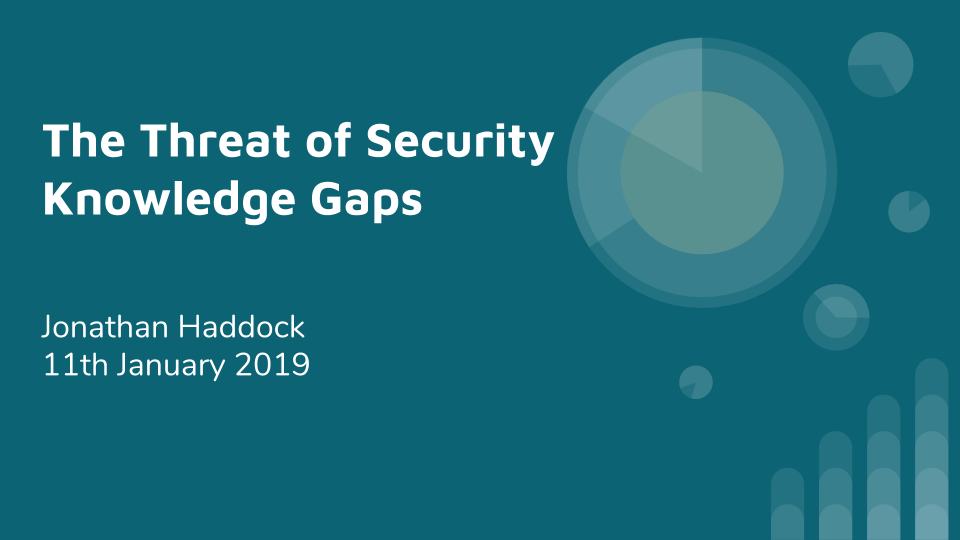 I was invited to speak at the second conference organised by the Cyber Innovation Hub at Canterbury Christ Church University and was pleased to present on 11th January 2019.  The theme of the conference was emerging cyberspace challenges and solutions and saw a number of talks from across different parts of the industry.
My talk was on "security knowledge gaps" - the difference in knowledge between a security team and other teams.  Arguably the concept of one team knowing something the other doesn't is not new, but, for me, it is an emerging threat as breaches / incidents occur with increasing regularity.  Cybersecurity is undergoing more scrutiny and organisations are being asked how incidents could have occurred.  I'd argue that makes this an emerging problem, and part of the solution comes down to education.
If you're interested you can download my slides (with a summary of what I spoke about on each).  More details on the conference can be found here.  I spoke at 2018's conference too, and my slides for that are here (there's quite a quality difference I think).
Due to work commitments I was only able to attend the conference for my talk and the one preceding me.  Doctors Fida Hussain and Man Qi, both of Canterbury Christ Church University, spoke about the security challenges of the smart home and offered a possible solution in a smart home security hub.  The security hub would manage interactions between the smart home devices and the public Internet and sounded like a really interesting idea.  A firewall for your IoT devices if you like.  It'll be interesting to see if that's something that gets produced and IoT vendors get involved with it.
---
Banner image: title slide from my presentation.