2021 in review
A look back at my 2021.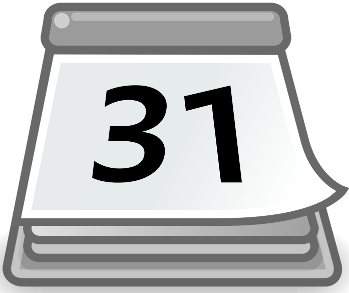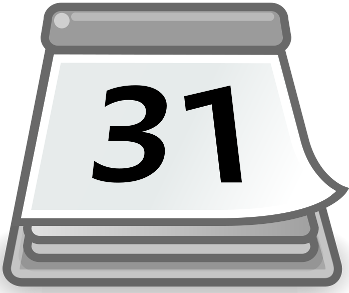 Each year I round out with a year in review blog post, something I've been doing since I restarted my blog in 2018.  Here's a look at 2021 in review.
Statistics
I managed a whole 28 blog posts, down massively on my goal of one post a week.  I've got around  30 posts currently in draft, ranging from "I've written a few hundred words" to "there's a title and some headings".  My goal for 2022 will be to bring the number of drafts down (either by deciding I don't want to write that post after all, or by publishing) and to get back closer to a weekly posting schedule.
Now that I work from home I do a lot less cycling than I used to (I formerly commuted to an office).  Since the pandemic, walking has taken over as my primary exercise - partly because it's gamified by FitBit telling me to do 10,000 steps a day.  Cycling for the same amount of time counts for significantly fewer steps!  Over 2021 I've amassed 3,616,151 steps which equates to around 1,599 miles (that's compared to 3,645,004 in 2020, so down by around 30,000 steps).
The pandemic continues
Sadly the Coronavirus / Covid-19 pandemic continues with various new waves (delta and omicron at least) hitting the UK.  Infected people for Omicron was at over 100,000 people per day at one point in the UK.
In November I tested positive for Coronavirus so had to isolate for ten days.  Fortunately we have a loft conversion (which is where my work desk is) so I was able to stay distant from my family, who didn't catch it.  My favourite moment of that isolation period was managing to get 10,000+ steps in one day, while largely staying in one room!
Pens
I bought only one additional pen this year, which I think means I was being quite restrained!  I added a rosewood Gazing Far tmX pen to my collection and you can read my review here.
New team mate
A restructure of ICT meant the department I'm in gained another deputy senior information security officer (the job I do), taking our team to three people.  I was particularly pleased about this as my new team mate is one of my best friends, and it's great being able to work more closely with them.
To be abundantly clear - I was not involved in the recruitment of my team mate.  I did not screen the applicants, set any interview questions, and was not present in the interview.
Holiday
In August our family holidayed in Wales, opting for a static caravan.  Use of a caravan was two fold: firstly it meant my wife and I had something to do once our child was in bed (TV / board games) and secondly it meant we weren't sharing washing facilities during a pandemic.
One highlight of the holiday was a theme park with a massive roller-coaster.  Couldn't get my wife on that but I went on it with our child and we both nearly lost our glasses!  It was certainly fast.  We also toured a couple of castles and had our first (only?) pub lunch of the year.
Sadly I didn't get to speak much Welsh as we were in Tenby (South Wales) where it's not spoken much.  I'm still studying Welsh, now at over a 650 day streak.
Conferences
I didn't attend any conferences in person this year, which also means I didn't have the opportunity to speak at one.  I did, however, attend (ISC)²'s Security Congress online.  This was the first conference I've ever attended online and it was still a good experience - you can read my blog posts about it here.  I've already booked for Congress 2022 🙂️.
Games - Satisfactory
Following a recommendation from my boss I purchased a building game called Satisfactory.  It's still in early access at the moment so it has the odd bug, but the developers are regularly releasing updates and it's nice to see how the game changes.  The aim is to build a factory on an alien world to extract resources for your employer, while not getting killed by poison gas, radiation, aggressive creatures or falling off a cliff.  I'm good at falling off a cliff.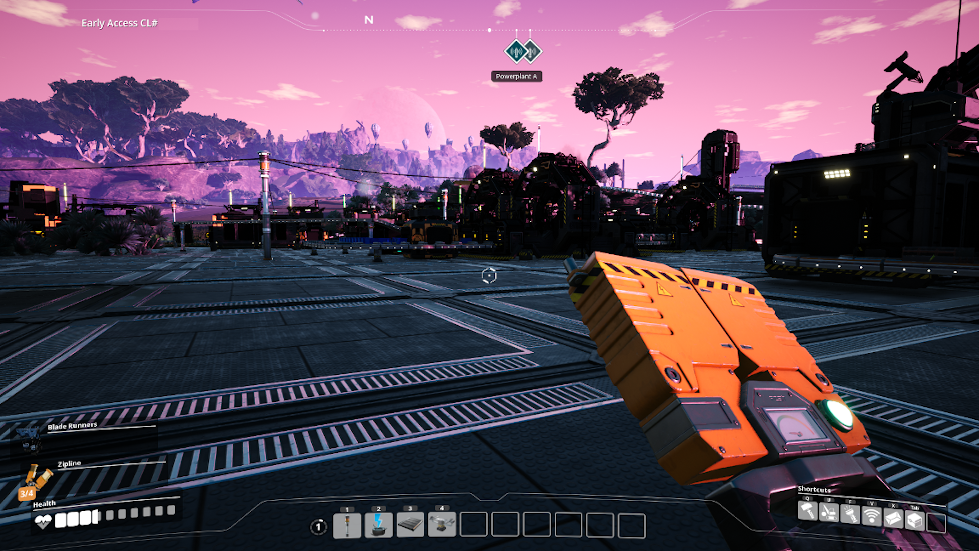 Yet another ICT review
Having been accidentally warned (read: someone spoke when they shouldn't have done) in the first half of the year that the ICT shared service that I work in would be "reviewed", we finally got the announcement of a review in October.  As you can imagine, having only recently restructured (see new team mate above) this somewhat sent ICT's morale down the pits.  Add to that the fact we'd been told the previous restructure was the last one for some years you can understand we were somewhat angry.
Come November we still didn't have any further details but we got more info in December.  Nothing more will happen until mid-January but who knows what changes there will be.
Private work
eVitabu made up the bulk of my private work this year, although I spent some time prepping for some work I've got scheduled for the new year.  It was good to be able to work with Adam during my October dev week, and we managed to push out some new features.
I also added topic based browsing to the eVitabu app, following some feedback from our African partners.  This new way of browsing will be released in the first update of the new year, and will hopefully help signpost resources to our users.
Learning
Aside from the learning that I did at (ISC)² Security Congress, I also spent a good amount of time in Pluralsight studying various courses.  In 2022 I need to spend more time in Pluralsight, as I'm fortunate to be given a half day a week to do that.  Pro-tip: if self financing your Pluralsight subscription they often do Black Friday deals that knock 33% off the price.
I covered courses on AWS and Microsoft Azure, plus courses on incident response and using Nmap for more that just port scanning.  My membership of (ISC)² also gives me access to Professional Development Institute courses, so I took a course in communication as well as one that showed how to run an effective cyber security awareness programme.
Home automation & IoT
In the first quarter of 2021 I got our smart doorbell built and configured and that automation has come in really handy with me working in the loft full time.  It wasn't until the last couple of months that I've really progressed our home automation, and even then not by a lot.
I've had some Shelly 1 and Shelly 1L units added to some additional lights in the house, so now the hallway, landing, and living room lights are controllable.  Two Shelly units seem to have a problem, so I'm in talks with Shelly support about those.  I did add an automation so the landing light comes on at 07:00 on a weekday for half an hour, to help signal the need to wake up for school and work.  Other than that I've not really written any notable automations.
My home automation blog posts can be found at this link and my goal remains that the addition of IoT / an automation has to benefit the family without detracting from current usability
Favourite blog posts
I think my favourite blog posts of 2021 were those relating to some honeypot research I did (four posts total) and also posts about wargaming (three posts total).  If those subjects interest you, please do take a look.
Books
Not all of the books that I've read this year, but some that stuck with me:
Shadow Sands - a thriller by Robert Bryndza and part of the Kate Marshall series
Change Agent - a techno thriller by Daniel Suarez
Delta-V - a techno thriller by Daniel Suarez
Nothing Ventured - the first novel about Detective William Warwick by Jeffrey Archer
Forty Words for Sorrow - the book that inspired Canadian TV series Cardinal, by Giles Blunt
Luck is not a Strategy - a workbook to help you plan for your career, identifying what you want to do, by Suzanne Ricci.  I met Suzanne at Security Congress during our 1-1 career coaching sessions
Shadow Falls: Badlands - a thriller I remember being shared as a podcast, by Mark Yoshimoto Nemcoff
Targets for 2022
I don't like new year's resolutions per se, but here's some things I'd like to accomplish in 2022.  I've limited myself to seven things so I actually stand a hope of completing them!
Continue learning Welsh, and get confident in speaking it in general conversation
Become a Chartered IT Professional with the BCS (British Computer Society)
Further develop my own consultancy business, as I think this is where I want my career to go long term.  It also serves as a useful fallback position if I get restructured out of my current role
Add further home automations to improve the family's life
Complete app-integrated registration for eVitabu (started in October 2020!)
Watch the Welcome to Night Vale live show (was due to be in 2020 but the pandemic stopped that)
Undertake some public speaking engagements
---
Banner image: "tango office calendar", from OpenClipart.org, by warszawianka.